Genèse du tournage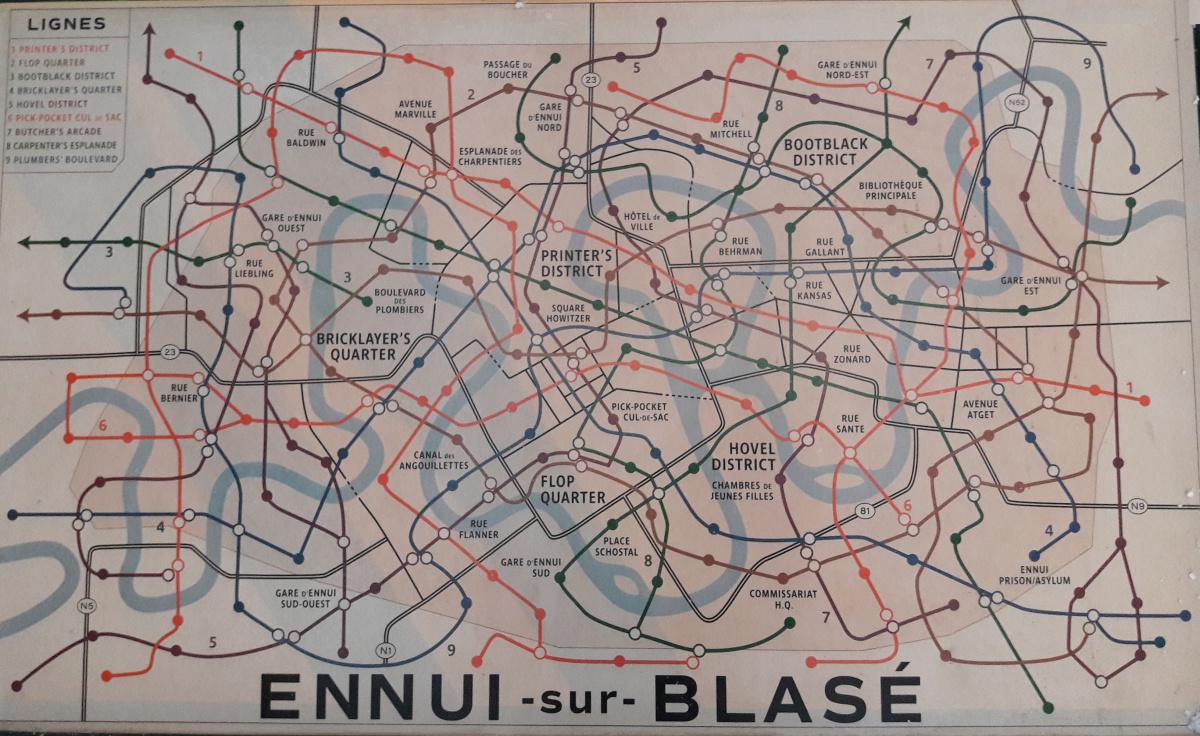 Après un casting de plusieurs villes françaises, pour le tournage de son prochain opus, le choix de la ville d'Angoulême est confirmé fin août 2018 par la presse. Wes Anderson trouve à Angoulême la topographie qu'il souhaitait, des escaliers, des petits ponts, pour évoquer un Paris qui n'est plus, celui du film Le Ballon Rouge d'Abert Lamorisse (1950). Il commence à effectuer des repérages dans la ville au mois de septembre. Le 27 de ce mois, la Charente Libre publie un article faisant mention de la présence du réalisateur. Sur la photo on peut le voir entouré de son équipe, place du Minage.
Très vite, la rumeur d'une comédie musicale circule dans la ville et dans la presse. Ce n'est que le 23 novembre 2018, lors du lancement des illuminations de Noël de la ville d'Angoulême, que Wes Anderson évoque le sujet du film "une lettre d'amour aux journalistes" dans lequel trois histoires distinctes s'entremêleront. Accompagné ce soir-là par Tilda Swinton, Wes Anderson déclare : "Angoulême, ma nouvelle ville préférée de France".
Angoulême rebaptisée dans le film Ennui-sur-Blasé, un nom qui "sonne marrant" aux anglophones selon Wes Anderson, qui offre à la ville et à 900 figurants angoumoisins, un grand rôle dans son film The French Dispatch.
---
After selecting several French cities, for the shooting of his next opus, the choice of Angoulême was officially confirmed at the end of August 2018.
Wes Anderson finds in Angoulême the topography that he looks for: winding streets, staircases, bridges, grand mansions, to evoke a Paris that is no more, seen in the film The Red BalIoon by Albert Lamorisse (1950). He began to make scouting whith his team in September. On the 27th of this month, the local press Charente Libre publishes an article mentioning the presence of the director. On the picture we can see him surrounded by his team, place du Minage.
Very quickly, the rumor of a musical circulated in the city and in the press. It was only on November 23rd 2018, at the launch of the Christmas lights in the city of Angoulême, that Wes Anderson reveals the subject of his film "a love letter to journalists" with three distinct stories in three differents time periods. Accompanied that evening by Tilda Swinton, Wes Anderson declares: "Angoulême, my new favorite city in France".
Angoulême renamed in the film Ennui-sur-Blasé, a name that "sounds funny" to English speakers according to Wes Anderson. Peoples living in Angoulême, called Angoumoisins became key contributors, forty percent of the film's crew were based in town, and some 900 citizens worked as paid extras.